What to know about taking out a PRSA in Ireland
There is a pension product available for every type of person. The difficulty sometimes is understanding what suits your requirements best.
If your company does not offer a contributory pension plan as standard, such as a Defined Contribution or a Defined Benefit plan, it is often worth exploring whether a Personal Retirement Savings Plan (PRSA) will suit your pensions needs.
A PRSA is a flexible, individualised pension product that can be used in place of a company pension or sometimes alongside a contributory pension offered by your employer.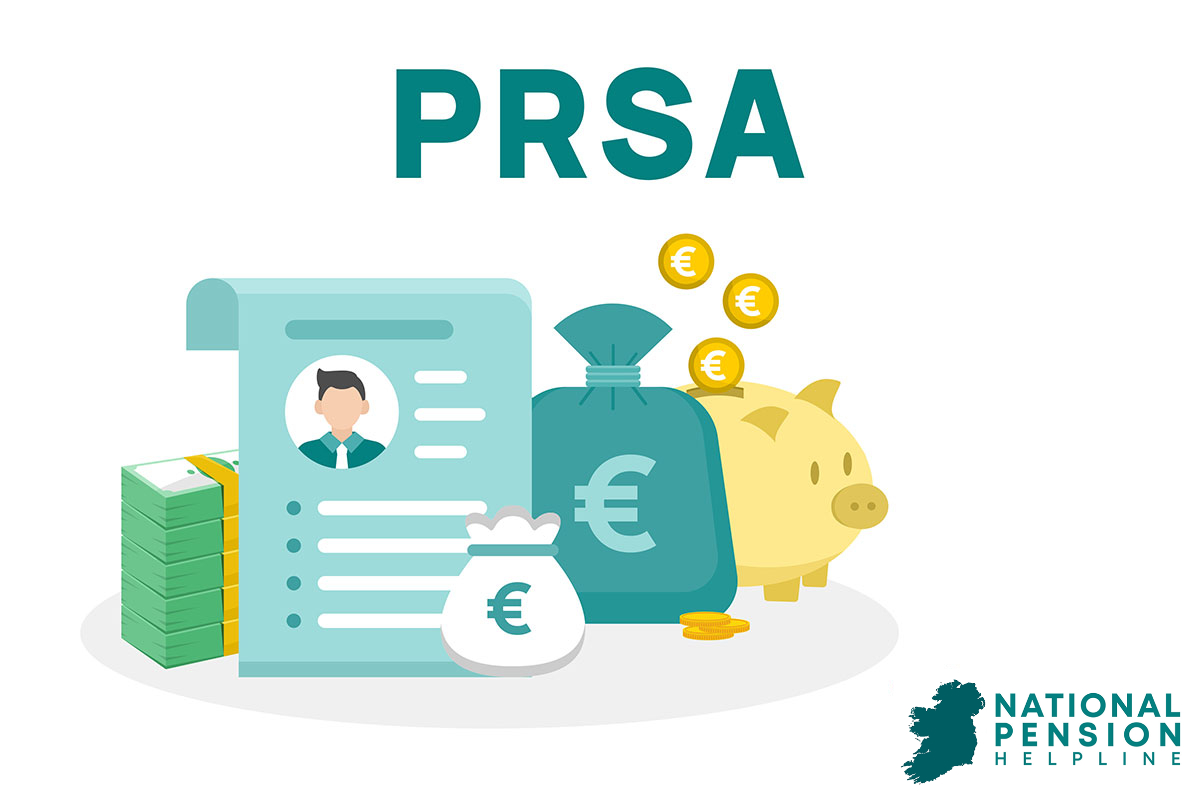 What is PRSA Pension?
A PRSA is a pension product offered by financial institutions such as insurance companies or banks that is designed to allow individuals take on a long-term personal pension plan that is not tied to any one employer.
The term PRSA stands for "Personal Retirement Savings Plan".
It is a contract between the individual and the pension plan provider.
It can be considered similar to an investment plan that allows you to save in a flexible way. Anyone can open a PRSA but it is most often used by people who are not part of a company pension scheme.
You can change employment and it will not affect your plan as it is personal to you and not a specific employer.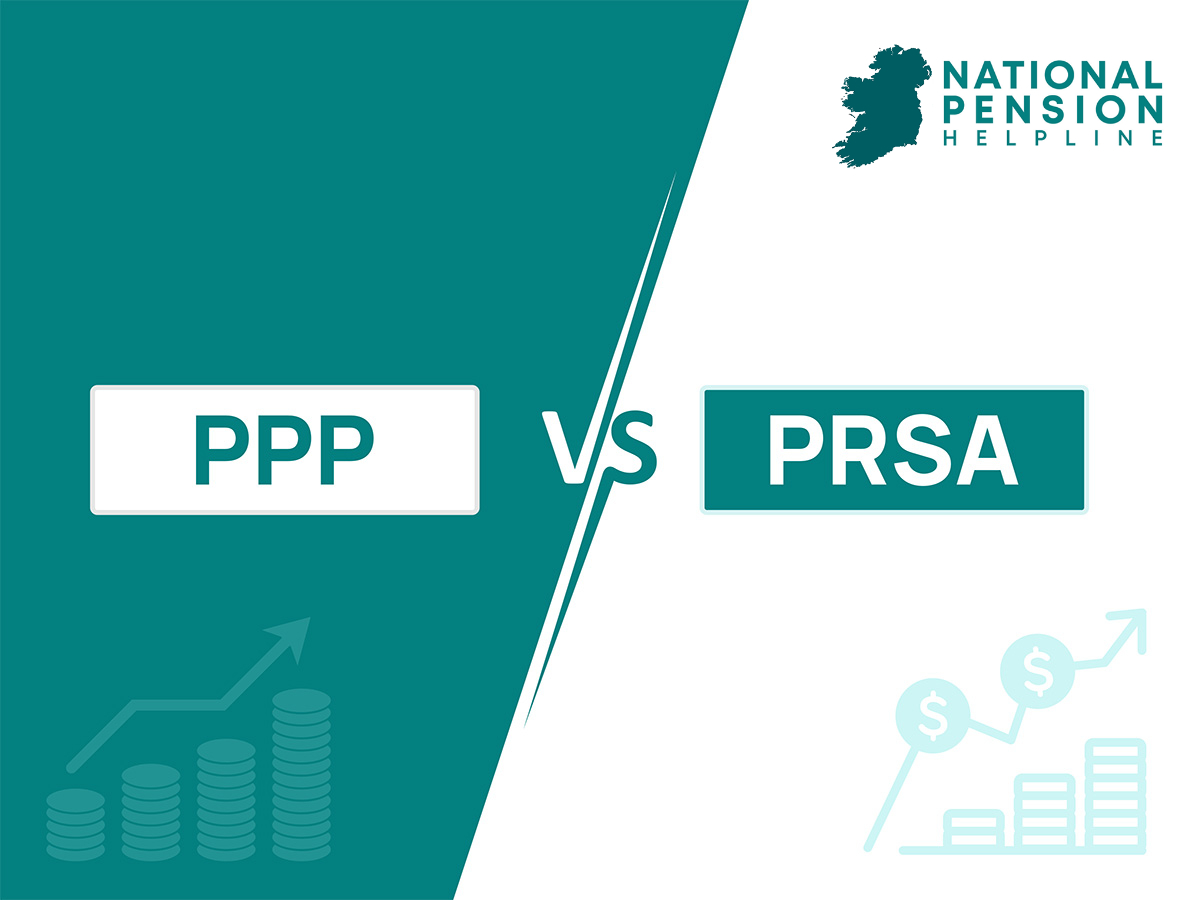 Often, people with a company plan take out a PRSA as an additional pension product to ensure that they have adequate means to support their cost of living in retirement.
A PRSA is designed to be personal to you and exclusive of your employer but it is possible for your employer to make payments to your PRSA if it chooses to do so.
Contact a pension advisor for more help on this area of your pension planning.
What are the two types of PRSA in Ireland?
There are two types of PRSA: standard and non-standard. The main difference is the level of charges that are applied and the investment options that are entered into.
Standard PRSA
The majority of people will take out a standard PRSA. It will have set charges, such as a 5% levy on contributions paid into it and a 1% annual charge on the value of your fund.
In terms of investments, Standard PRSAs only invest in what are called Pooled Funds. These are also known as managed funds and are designed to help manage risk.
Non-Standard PRSA
A non-Standard PRSA does not have limits on the charges that can be applied and invests in funds outside the pooled or managed funds arena.
This offers more opportunity for investment returns but at a greater risk.
PRSA Overview
Do I need a PRSA?
If you do not have a pension plan with your employer then it is important to explore whether a PRSA is a good fit for you.
It is a personal and flexible alternative to a company pension plan with all the safeguards that come with other types of pension provision.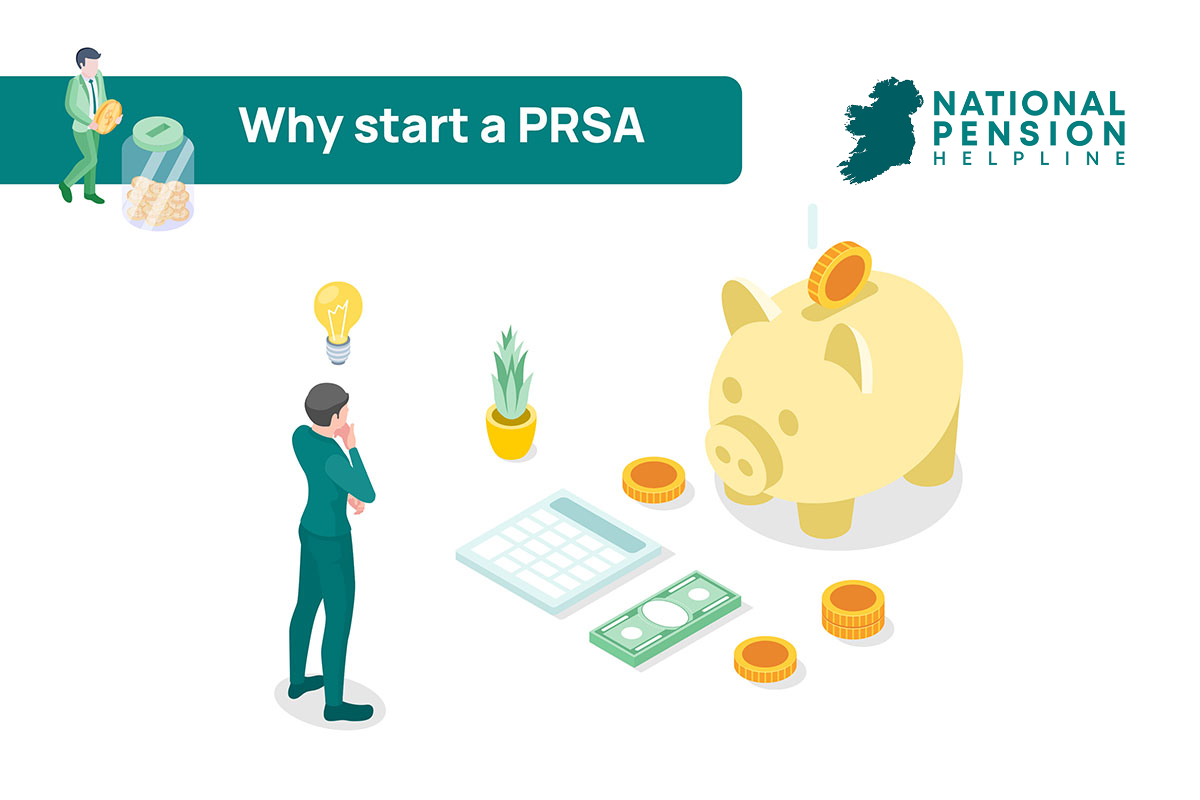 Is a PRSA suitable for self-employed people?
Many self-employed people will take out a PRSA to ensure that they have adequate pension provision for retirement. In the absence of an employer (beyond themselves) they need the security of a personal pension plan to guarantee an income that will allow them to enjoy their retirement without a loss of standard of living. 
I have a contributory pension. Should I consider a PRSA too?
If you have an existing contributory pension through your employer, such as a Defined Benefit or a Defined Contribution pension you may already have enough pension cover. If you're unsure then contact a pension advisor for advice.
They will be able to help you understand whether your existing pension is a suitable alternative to a PRSA or whether you would benefit from having both.
Can I have a PRSA and a contributory pension?
You can operate a PRSA in addition to a contributory pension. This will give you additional security in retirement and increase your overall retirement pension pot. People who have a surplus of income often open a PRSA as an alternative to a savings account and to boost their pension pot.
When can I start taking income from my PRSA?
Generally, people start drawing down income from a PRSA between the ages of 60 and 75. If you retire earlier you may be able to access funds from the age of 50 or if you experience disability or long-term illness.
Can you cash in a PRSA?
Generally, people you can cash in your PRSA early in ireland. Some pensions can be cashed in at age 50 while others must wait until 60.
If you want to find out if you pension is eligible for early withdrawal you can take our pension transfer assessment here.
Investment of your money
How is my money invested in a PRSA?
Your contributions are invested in a range of fund types. The value of your PRSA depends on the performance of these funds and the value of your PRSA can rise or fall depending on this.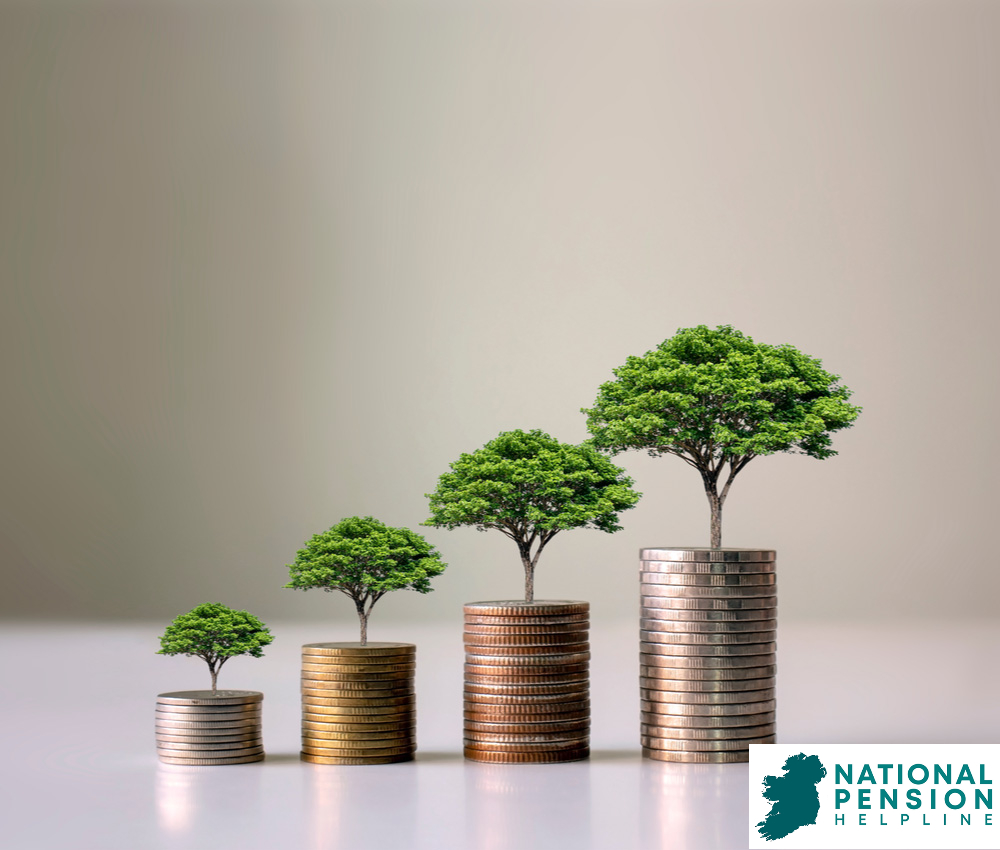 Who chooses the PRSA investment fund types?
A PRSA is a personal plan so you can have as much involvement in the fund type selection as you choose. There is a standard default investment option offered by the pension provider. Many people are happy to stick with this.
However, if you prefer, you can choose a range of different funds into which you can direct your contributions. Your pension provider can help you with this.
Does a PRSA come with tax breaks?
A PRSA, like all pension products, offers tax relief on contributions. As it is personal to you, the level of contribution is regulated according to your personal situation. Thresholds exist for the amount of tax relief at different stages of your life. 
You will receive income tax relief within the following age brackets.
What is the maximum annual tax-deductible for a PRSA? 
Everyone that takes a PRSA has a maximum amount of earnings for which tax relief is provided. It is currently set at €115,000. This is set by the Minister for Finance and is open to adjustment from time to time.
| Age | Contribution limits of taxable earnings |
| --- | --- |
| Under 30 | 15% |
| 30-39 | 20% |
| 40-49 | 25% |
| 50-54 | 30% |
| 55-59 | 35% |
| 60-plus | 40% |
Setting up your PRSA
Drop a message below to speak to one of our trusted advisers to discuss your options.